GenBra Space Corp
| | |
| --- | --- |
| | This page fills the role of Headquarters for a Company organization. The information found here represents a user-created Company that is a creative addition to the game. |
This page fills the role of Headquarters for a Company organization. The information found here represents a user-created company that is a creative addition to the game.

There are multiple game-release versions of the GenBra Space Corp company page.
---
GenBra Space Corp is an Exploration Entity in No Man's Sky.
SUMMARY
GenBra Space Corp is a Self-Envisioned Corporate Exploration Entity in the No Man's Sky universe.
All systems and research is open to all Travellers.
PARTNERSHIPS and AFFILIATES
Business Connections
COMPANY BRANCHES
Employees
These are official GenBra Employees:
OFFICIAL BASES
intothedoor
Budullangr Branch: Maintenance
EPIC Branch: Maintenance
AstromonsX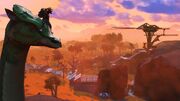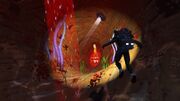 Other Bases
this sections organization is TBD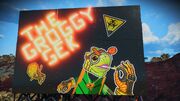 A BRIEF HISTORY OF GENBRA
The Beginning of...
The Story of GenBra Space Corp
post-Visions
Everyday new things happen. In life... in game... in this space where we play. The GenBra timeline tries to track a small glimpse of the adventures that take place. Each page adds to the catalog of adventure; sometimes Company specific exploration but often we follow the lead of true explorers, documenting the greats.
In current times, GenBra CEA AstromonsX spearheads the greatest reaches of PS4 space travel; reaching all corners, including those that should not exist. His current commitment has extended the GenBra Brand further then ever conceived.
Current GenBra Stock value nearing 100 Billion units in total.
As a successful exploration corporation, GenBra also offers financial assistance to emerging civilizations as well as providing support to new entrepreneurs & enthusiastic new explorers.
Retired Branches
Events Timeline
The timeline below was refreshed at the beginning of Beyond, older timeline history found Here
- ____DATE____ -
- EVENT OF SIGNIFICANCE -
8-14-2019
Beyond drops and GenBra goes into a state of wait as the bugs are ironed out. Wiki pages are all moved to GenBra Space Corp (Visions). This historical record is refreshed, stopped on the Visions page and restarted on the new Beyond page. All recorded events before 8-14-2019 are accounted for on the old Visions page.
8-18-2019
New pages are transferred and created
8-25-2019
Two Multi-tools are rediscovered - I added the new info to the old pages: Trace of Itvaler-III & M-Field Engine 9/X57-B13
8-25-2019
New GenBra Space Corp. logos are released to the public. Beautifully designed by AstromonsX.
8-27-2019
Galactic Explorer Branch has returned to Budullangr through The Nexus. Complete Company reconfigure is in the planning stages. All Branches may be condensed, some retired, a New Astro Branch may be announced.
10-11-2019
New player PizzaCraft100 is brought in as GenBra Space Corp's inter. Connection points will be documented.
10-13-2019
Branch consolidation - Considering the game now has the ability to travel thru and return to multiple galaxies... it now plays as I was. Time to effort consolidating my connections (Station Terminus, Inter-Galactic Terminus and base connections) to a single game-save. This will be the Galactic-Traveller, the legacy save which was began the first day of Atlas Rises, it also has the most game play hours and multi galaxy connections. Other game-saves will be used for jumping points if needed. I will note the equipment (MT, Ships and tech), with the Euclid Pirate Save, is exceptional and may be tapped in the future.
10-15-2019
Base Notes: GenBra Base Notes 01 requested it's deletion - COMPLETED
10-20-2029
Looking thru the wiki I came across theGrabra Quadrant. Interesting name?! I hope to explore it one day.
10-27-2019
Budullangr PS4 player Pansilva found an A class Alien Rifle: Ohmic Neutron Harmonizer. Eventually, later that night him and AstromonsX found the S!
10-28-2019
Journal entry: ugh!!! wake up in the star system Luforolfu... like how did I get here? This happens all too often now in Beyond. It's my own damn fault, but the game definitely changed. Don't know where it is or what galaxy or what place... or wait; yep 3265LY from the Core... geez of course the core, at least that's somewhere! ok let's focus on where we are? warp...plenty of fuel, too much at times... those were the days... I got a whole hauler full. Here we go, Budullangr; it seems like I am home. The damn core color makes sense now; I know so many more colors... beautiful combinations that bring all sorts of feels. Anyway, I have been away for so long I wasn't sure of the Green.
10-28-2019
On the hunt in Budullangr to document Pansilva's new found Alien Rifle ORIGINAL POST - S class Ohmic Neutron Harmonizer
12-19-2019
Preparation for Unification Day 2019. PizzaCraft100 leapfrogs intothedoor into GHUB systems HUB1-151 Hoder and HUB1-152 Bragi. The HUB1-151 Hoder system was originally discovered in the first days of NEXT and has retained its day 1 GenBra Cave Base and Portal location, along with general system information (note: this system should go thru refreshed documentation).
12-20-2019
Mission to contact Unification Day 2019 (PS4), research Unification Day 2019 (PC) for greater information. Public event trailer was released 12-19-2019 HERE on OtherGalaxies - Event currated by WAAM86 Empire of Jatriwil Ambassador
coords: 042F:0077:0D4B:0096
Portal glyphs:

0096F854CC30


(system originally found on PC byg5457s and voted on by The United Federation of Traveller HERE
Original system detail post HERE
Detailed Hubble Zone location by Acolatio

12-28-2019
Happy Unification Day everyone!
1-8-2020
Goal of 10 Billion in Stasis Devices and near 100,000 in nanites have been transferred to Pizzacraft100 for deep storage (Possible Federation treasury fund donation). Original Fund brought out from NEXT era 'game-save' investments, (see game save notes 8-14-2019).
1-10-2020
investment fund: Stasis were much easier to store; current fund is approx 36 Billion (6 storage containers full at 400 SD per storage unit). Nanites are a little more hard to determine, sale prices seem to be variable, current nanite fund is 3 storage containers full at 20 S Class tech per storage unit (approximating over 20,000 nanites well under initial hopes). Complete fund is currently stored with PizzaCraft100, 1-16-2020 Fund has been doubled.
1-10-2020

Rediscovered Favorite Master BU9 - one of the best and easiest ships to acquire... found another S Class!
1-17-2020
AstromonsX found a path to Galaxy 256 Odyalutai. He brought me in and I established a basic GenBra Hut with Portal. Exploration TBD

1-21-2020
Began GenBra Notes 2020 ... to expire within one year.
1-21-2020
Initial exploration on Galaxy 256 began. Astro has created an awesome underwater exploration/documentation research center disguised as a cozy diving resort. Wiki page in progress system: GenBra 256 - Odyalutai Core Resort, region: Yehustinra Sector, base: GenBra Odyalutai Core Resort -all by AstromonsX

1-22-2020
Discovered on twitter that the Backup Ryung Atomiser (PS4) has been found again!!! Synthesis' update new page here: Backup Ryung Atomizer (PS4), has been discovered by geneticcode again. Great find traveller! Tweet Info HERE
1-24-2020
Budullangr Discovery of one star system which has two S Class Experimental Rifles and one B Class Alien Pistol in its MT pool Reddit Bud Post HERE - discovered by bacon-eggs4breakfast
coords:07FF:0074:07FA:002F
glyphs:

002FF5FFB000


system name: Infekted Weaponry system.
1-28-2020
Thank god I am only playing one game save these days. Since any 'one' game can be in any galaxy now the goal has always been to play only one character, one game save, have one continuous purpose and experience. The game save I am playing was started on the very first day of Atlas Rises; my very first game was began only a few months before the Atlas Rises update and by that time I was hooked to the game. So anyways, tonight I started the game and found myself in the outskirts of the Oniijialdu galaxy... hahaha i hadn't played in a while and forgot I jumped galaxies. Good thing I have the wiki too, now I know where I am. Thanks guys!
Region: Zephiynens, System: Histervel, 710k from the core.

2-10-2020
Astro added MrBlack86's perfect system to the wiki New Jambi - excellent page!
2-12-2020
IDEA NOTE: check the 'Death Trap system found during Atlas Rises GenBra_Space_Corp_(Atlas)#SPECIAL_Death_Trap_Portal
2-13-2020
Business movement initiative: InExCor hopeful galactic Corporate partner (plus two others) movement to more public forum.
Big Budullangr leadership change: IlContePier is retiring from Director to move into citizenship within the BHUB, he is still in the civ and will always be a respected leader. Pansliva is currently considering the roll. During this time GenBra is in the middle of the power transfer. BHUB specific document release, sub-reddit mod position and intra-galactic funds will be dispersed in an orderly fashion at the time and place selected in the future.
Addition Calypso news - possible new Civ to be worked on!
2-13-2020
MrBlack's info: New Jambi - approx 7200 LY from the CHUB, currently considering a greater role in the space community with New Jambi as the safe haven and staging grounds.
GenBra is moving to create a base in New Jambi. Currently created a Calypso Galaxy Jump base approx: 670k LY from the Calypso core. coords: 0427:006B:0D4D:01BB glyphs:

61BBEC54EC28

,
MrBlack87's official civilization name from my notes: The Calypso Yautja = Yautja comes from the Alien/Predator Movies as the name of the Alien Species known for being keen hunters.
2-14-2020
Re-established GenBra BHUB Old Port System Tower - located in HUB1-21 Isabill XIII (BHUB Port).
2-14-2020
update HUB1-E4 Proximus I
2-19-2020
Currently in Calypso - surveying the site for a base to be built in New Jambi
2-24-2020
New Jambi location selected... Yautja Mountain
2-25-2020
Finishing construction of Yautja Mountain Diplomatic Center
2-27-2020

Exploration of Mehulla, found a fun looking Crystal Clip MT Pistol Ancestral Nidalmat Atomizer
2-28-2020
COMPLETED documentation and base build Snow House - with yellow Crystals EXP PISTOL - Bud Core
coords: 07FB:0085:07FB:0128
glyphs

012806FFCFFC


default system name: Erbata-Rish V
system name: Rishtar Silross, region Veykin Expanse
2-28-2020

GenBra Space Corp officially secures superior technology: Destroyer of the Nexus. Thank you to Pansilva for the discovery.
2-29-2020
Documentation complete and ready for Grand opening!!: GenBra Multi-Galaxy Headquarters in HUB1-E4 Proximus I
3-4-2020
Visited the Euclid NipNip Base Haze Valley Farm by 710
3-4-2020
Atlas 'Death Trap' system is nothing. Currently a extreme weather planet, nothing more.
3-6-2020
In talks with the esteemed Qitanian Empire to establish a GenBra Office Branch, CEA set to explore the Oefergia Boundary region
3-8-2020
Qitanian Empire embassy on hold as they prepare their new region.
3-9-2020
Travel to AGT Micro Build FB POST glypphs:

2039F3545C3E

3-11-2020
GHUB and AGT Micro bases complete - two 'must-see' planets in the Euclid Galaxy.
3-12-2020

Qitanian Embassy Project underway. Euclid Core, Gaquang region (800LY, right of the core, from the Oefergia Boundary), starting system (drop-in): Qitand-Zat.
3-13-2020
RL Note: the mid-west takes Covid-19 Virus seriously and closes schools for the next three weeks. Life slowly changes.
3-15-2020
Both GenBra bases have been completed in the Qitanian system, documentation under-way.
3-18-2020
the full enchilada: Qitand-GenBra Wayhe Hedem
3-20-2020

Found a weird system in the core of Calypso, default name Aliens, all three planets are exotic. No Space station, no alien races.
3-20-2020

I messed up and didn't fully redo the Elysium update: Xigazho-Beoka IV (Elysium Shrine), plus base page REDDIT POST.
3-20-2020

Go back and check out this ship The Prophecy of Madness - Calypso Core, update system: Litvall-Baat XVI
3-21-2020
CANCELED Wild Space work Project: Wild Space - Euclid, 603K from Core,

0035043F645C

coords: 0C5B:0083:0BF5:0035
3-27-2020
Civ Space page edits suggestion submitted User:Intothedoor/Tester2
3-27-2020
GenBra Defense Systems Branch development.
4-1-2020

Finally acquired the S Class version of The Prophecy of Madness - not sure what to do about it being very similar to

The Marvel of the Gek

, a ship that has been with me for a very long time.
4-5-2020
The conclusion of the 'Great Wiki War' - My announcement, Cosmic Collaspe, DFairchild Response
4-7-2020
GenBra Defense Systems Branch Completed by AstromonsX
4-13-2020

Wild Space building project order is approved by The Spyder via discord discussions. Writing up the info for CEA Astro to make initial exploration contact.
4-18-2020
PS4 version 2.42 is downloaded and updated
4-20-2020
Happy 420! lots of stuff went on during this month, lots of building. The Wild Space base took me a week plus just working it out, failing, and having to build it again. Fun experience tho!
4-21-2020

Adventure in the Wild Space system Nellus: The Nellus Sword!
5-1-2020
Something I just found out is I can glitch the game into spawing me right next to the Core of a galaxy after a Galactic Core Jump... So I am back on jumping galaxies, building a small jump base at the Core, and moving forward. We are now officially into the 50th galaxy.
Glitch Method: for reference First start out at the Core of the galaxy, and travel to the closest Black Hole; Go thru the Black Hole (I have found I stay still within 5k to 3k LY from that galactic Core); Go directly to the gateway system that the galactic map points you too in order to reach the Core. From here I have been able to land, and build a small base. I uploaded the base and go back to space; I check that my fuel levels are full and jump the Galactic Core. This has taken me to the next galaxy Core for over ten times already. Here is the key: you can not restart your game, all this travel is within one play session, you must travel that black hole at the beginning of the play session but after you can travel as many galaxies as you can (I do about 3 to 5 galaxies per session).
5-12-2020
New EPM base completed - Xbox reach-out work in progress. Attempting to have more star system discovered on all three platforms in complete order. Peacebomb is helping on the PC side of things
5-14-2020
CEA Astro needed to take sick leave from hardcore-exploration related injury. Retains full pay and benefits. Get well buddy!
5-15-2020
GenBra and InExCor announce official partnership. Current GenBra promotional slogan InExoCor and GenBra - Platforms United. We are working on it :)
5-18-2020
Ended up in the Helios Confederation of Independent Systems system due to Peacebomb's System colours project suggestion. So I built the largest Fungal Mould farm I have ever done. A week out and I am still harvesting and building, making sure it good to go.
5-23-2020
Have already traveled up thru Galaxy #80, building a small base at each core, at least from Galaxy 42 on up. Considering filling in a few gaps in galaxies 1-10 just to make sure I have those connection even tho I can still load old files and game hope with P:izzaCraft100... speaking of have used his supplies to replenish my expensive taste in fully outfitted star ships. I have spent several billion and multi-thousands of , testing S Class modules.
6-5-2020
Project Generic Phoenix: cords: 07FA:0084:07F5:00CA;

00CA05FF6FFB

6-5-2020
Reached galaxy 110, plus re-completed the first ten. Ran into a base building limit! With all of my recent base building I must have ran into the ultimate universal base building limit. I had to visit several old un-documented bases and delete them. This is an extreme problem that may affect my game play.
6-8-2020
Decided to re-take ownership of all current GenBra bases, the communities these bases are will be considered and remembered, we understand the land we built these bases on are owned by the original holders and we are not to infringe on their land; however, we will now be the legal owners of our bases.
Exception: would be the bases which were given to civilizations as gifts. These are to be treated with the utmost care for the benefit of the client/friend/partner/ally. We are here for a reason (as we always are) and we must make the best outcome for all.
6-9-2020
ownership is most importantly decided by the project manager or lead to any endeavor. Branches remain independent.
6-15-2020
5:33am just updated to version 2.52; Hesitant to try it, but whatever... I backed my stuff up, I need to get to the BSO!
6-16-2020
Traveling to the BSO for a project headed by GDS, directed by AstromonsX. Used PizzaCraft100 to galaxy jump me to the Unification Day (System), which was approx 140k LY away from the BSO home system.
6-23-2020
Federation Security fallout!
6-24-2020
Completion of the BSO Welcome hut and Mark IV Project
6-27-2020
Completed travel to the Grabra Quadrant and beginning initial exploration. Astro is also here and doing the same. evaluation for future purpose. credit goes to the The Plamidian Remnants as the first explorers in this region.
7-1-2020
Grabra Quad scouted and it looks nice... yellow region which isn't my favorite but the region name is... so we will see what the future brings. Current intro-target system Iruno complete, we have a hold in the region!
7-5-2020
GenBra officially leaves the Federation. Here
8-2-2020
We are now in the Desolation version of the game (ver 2.61).
Federation shared Pillar system UFT Shkarts XIX documented - it will be interesting to see how many other civs actually document their system? Check back sometime (sorry guys).
8-18-2020

777777777777

REGION
Finally got around to documenting the Spider Region. It was completely discovered about three years ago, At least that is the majority of what I saw when warping into systems. There were many obvious player-named systems which made it easier to figure out systems to check... every time already discovered. So I settled on a good address which was discovered by an individual that I saw named all over. Might as well give him credit. Here is Sunset Boats
8-19-2020
GenBra is officially taking over ownership of The Budullangr Hub Trail, this should have been done ages ago but since we have been counting systems this seems like the right time to do it.
8-30-2020

Bane of Fire (Nodunar), rediscovered the first MT given to me in Permadeath, way back in early 2018.
9-7-2020
Used the Black Hole location method to cross galaxies. Still works as of Desolation
9-9-2020
HISTORY LESSON: [stricken from record] contacted me for their History collection initiative. details TBD, but I believe GenBra's role is to produce un-objectified historic perspectives in the dealings with [stricken from record] of the past; from their inception, to the [stricken from record] wars with [stricken from record] and thru to the current era of relations.
9-9-2020
System: Akomasur X (Euclid) - discovered during travel thru my glow-tub MT documentation phase... this system may be a long lost rlative of our great CEA AstromonsX. It's got that ancient Vy'keen vibe :)
9-22-2020

Finished my jaunt into the Oxalis civilizations home region in the 131st galaxy, documented their Capital star system Bifros (PS4)
9-25-2020
NMS Version 3.0!!
9-26-2020
Playing new update version 3.01 and checking my old bases.... ITS ALL ON FIRE!
10-14-2020

A view from planet Agnomolai Alpha in the unreachable glitched system of Hofunakab. As always CEA AstromonsX finds the unfindable and gains access to this system of mystery.
11-30-2020
General update, Version of game 3.13 is running very smoothly. Black Hole Galaxy travel still works and I am now in the 150th Galaxy.
11-30-2020
Unification Day 2020 Trailer posted (created by WAAM86 - Fed vote in progress -HERE
12-1-2020
Traveling to Moon Ring Society
12-2-2020
Offering new position to Macman1960 on the XBox platform, more then likely would be paid from the GDS budget, but could have share in GSC too. Considering ownership percentages and employee benefits package. Negotiations underway.
12-6-2020
Finally created a proper Constellation page for HOVA's Sword (Atlas Rises version)
12-19-2020
Unification Day 2020 (PS4) - Uni-Day was here and it was a great time. Its a challenge and it a weird MP experience but it's the game we have! love it just the same! Astro did an incredible job representing us and his great skills! thank you!
12-20-2020
Announcement: I have left all Wild Space and Underworld properties, all communications on their reddit and discord have been severed. I will be deconstructing my Wild Soul Base as soon as I get back in game. This was just the time for me to do this no other catalyst. BSO is aligned with them so I am considering removal from there also. All other actions are being thought about and anything GenBra Defense Systems wants to is up to that wing of the business.
1-17-2021

Astro brought me to the Collided Worlds system. Amazing! Simple base with Landing Pad has been established
1-20-2021
(RL Note}: WE GOT A NEW PRESIDENT!!!!!! Woohooo
GENBRA MEDIA & INSIGNIA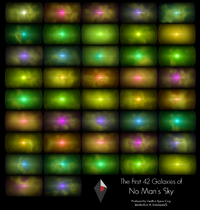 Logos created by AstromonsX
Flag/Banner configuration
GENBRA EMPLOYEE GALLERY
WORK NOTES/IDEAS/RANTS/Obscura
This section is for employees only, information here is subject to change and is often in a raw undetermined form
Official Party on!!!' to our first full time CSO - Chief Security Officer!
Seriously Funkin' funky-town style happy! literally drinking to this now ;)
12-31-2020 E-pif-eh-knee:
My base: REDACTED LG farm is an Atlas legacy base which I can never delete... so with this planet and system I (at least) will never, ever, in any way... SHAPE - or from - abandon ! - BHUB . As I think on it (way too much) if there was ever an NMS 'last stand' this would have to be it for me. legacy
dang-it!!
ugh
hmmmm
NEW IDEAS
some official GenBra cross platform communication situation... with cocktails?
The 'To-Do' List:
consider: partnerships or affiliates that should be included in our section of listed partners

- Rough draft of all base pages have been made. I have more to add but feel free to add your info as you see fit... plus correction of any errors I made. Thanks!
-You're Awesome! Thank YOU! I will edit them as time allows. -CEA

- Unification Day 2020 wrap up and party
BHUB
- Galactic Hub Budullangr support service
(2021) 'long term' Budullangr re-visit - consider salvage/ take-over/ re-location/ new-location/ and all other options.
maybe a straight dive into the core?
GraBra Quad
whenever time-permits (project duration: forever)
Grabra Quadrant: On-going exploration and documentation - (seeking our galactic ancestors, the Vy'Keen GenBra).
- idea: All three of us should take a Winter vacation to the GraBra Quad. You guys need a vacation shack too.
- CEA established GDS Fusion Cannon - GraBra Outpost
Euclid glyphs :

40AEFD6D4FC7

07C6:007C:0ED3:00AE
--Details to come with Reddit post/wiki for GenBra Defense Systems
RESOURCES
Talk Pages
Wiki Resources
Additional Info