The subject of this article is from the Synthesis update.
The information from this article is is up-to-date as of 18 February, 2020.
Irroswitzs is a galaxy.
Summary
Irroswitzs is the 186th galaxy in the No Man's Sky universe.
The Fade and Galaxy Centre are fundamental parts of every galaxy. In Irroswitzs, the centre appears to be Manhattan Orange.
This galaxy can be reached by:
Warp travel - Players start here with a crashed ship after reaching the centre of the Iodhinxois galaxy.
Region categories
Regions can be categorised by the prefix or suffix added to the procedurally generated name (∗ marks its location). Names without prefix or suffix can also appear, it is currently unknown if this is a bug or not.
∗ Adjunct
∗ Void
∗ Expanse
∗ Terminus
∗ Boundary
∗ Fringe
∗ Cluster
∗ Mass
∗ Band
∗ Cloud
∗ Nebula
∗ Quadrant
∗ Sector
∗ Anomaly
∗ Conflux
∗ Instability
Sea of ∗
The Arm of ∗
∗ Spur
∗ Shallows
Known regions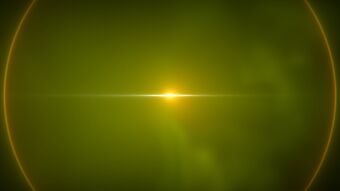 Civilized space
InExCor has an outpost in the Aikawa region.
Gallery