No Man's Sky Wiki/Top section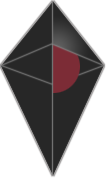 Welcome to No Man's Sky Wiki
the No Man's Sky compendium by the players, for the players.
We are currently maintaining 197,197 pages (35,427 articles).
Please feel free to contribute by creating new articles or expanding existing ones.
What is No Man's Sky?
No Man's Sky is a procedural science fiction exploration and survival game developed by English developer Hello Games out of Guildford, UK. Hello Games is best known for their Joe Danger series, and brought their unique development style to No Man's Sky. The game features planetary exploration, deep oceans, space-based battles, predators and prey, and much more across various procedurally-generated worlds. Each world has its own ecosystems, rewards, and dangers, leading the player through the four core pillars of the game: Explore, Fight, Trade, and Survive. The game launched on 9 August 2016 in NA on PlayStation 4, 10 August in EU on PlayStation 4, and worldwide on 12 August on PC. The launch for Xbox took place on 24 July, 2018.
---