No Man's Sky Wiki/pl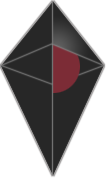 Witaj w No Man's Sky Wiki
Ta strona jest tworzona przez graczy dla graczy, znajdziesz tu przydatne informacje.
Czym jest No Man's Sky?
No Man's Sky to opracowana przez zespół Hello Games przygodowa gra akcji z olbrzymim sandboksowym światem generowanym proceduralnie. Podczas zabawy wyposażeni w egzokombinezon i multinarzędzie bierzemy udział w eksploracji kosmosu, handlu oraz bitwach kosmicznych. Każdy świat ma swój własny ekosystem, nagrody i zagrożenia, prowadzając gracza przez cztery główne filary gry: Eksploruj, Walcz, Handluj i Przetrwaj. Gra została wydana 9 sierpnia 2016 roku na terenie Północnej Ameryki na konsole PlayStation 4, 10 sierpnia na terenie Europy na konsole PlayStation 4 oraz 12 sierpnia na całym świecie w wersji na komputery osobiste. Dnia 24 lipca 2018 roku gra ukazała się na konsoli Xbox One.
---
No Man's Sky Wiki
O...
Help Wiki
Pomoc
---
By zacząć pisać artykuł, zwyczajnie wpisz jego nazwę w pole poniżej lub w wyszukiwarkę na górze strony.
---
Dodawanie zawartości

Jeśli nie jesteś pewny co robić lub jak utworzyć stronę, zobacz jak wyglądają inne artykuły o tym samym temacie. Zawsze możesz zobaczyć też kod źródłowy i uczyć się od innych.
Edycja nie musi być masywna; jeśli nie czujesz, że jesteś w stanie utworzyć całe artykuły, to poprawa błędów gramatycznych, literówek i uszkodzonych linków wystarczy.
Linki związane z No Man's Sky