The subject of this article is from a pre-release seed. The information on this page cannot be found in the released game.
The information from this article is kept for historical purposes and should not be further categorized.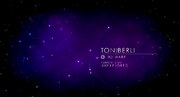 Toniberli is one of the many procedurally-generated star systems in No Man's Sky's universe. It contains the planet Ikdlak.
The system was featured in the Creating No Man's Sky's Infinite Soundtrack video (at 9:07).